Professor Adil Mardinoglu (Principal Investigator)
Email: [email protected]; [email protected]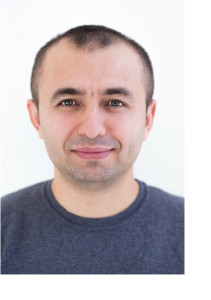 Professor Adil Mardinoglu is an expert in the field of Systems Medicine, Systems Biology, Computational Biology and Bioinformatics. He has been recruited as a Professor of Systems Biology in Center for Host-Microbiome Interactions, King's College London, UK where he leads a computational group. He also works as group leader in Science for Life Laboratory (Scilifelab), KTH-Royal Institute of Technology in Sweden and led a team of 25 researchers working in the area of computational biology, experimental biology and drug development to develop new treatment strategies for Metabolic diseases, Neurodegenerative diseases and certain type of cancers.
Professor Mardinoglu received his Bachelor's degree from Istanbul Technical University, Turkey in Electronic and Telecommunication Engineering and his Ph.D. from Waterford Institute of Technology, Ireland in magnetic drug targeting applications. He worked as a postdoctoral researcher at Trinity College Dublin, Ireland and Chalmers University of Technology, Gothenburg, Sweden. His recent research activities include the generation of the context specific genome-scale metabolic models (GEMs) for human cell-types including liver, adipose, muscle, heart, kidney and brain as well as certain types of cancer e.g liver, kidney, colon, prostate and brain (glioblastoma) cancers. His research team also focuses on the integration of GEMs with the other biological networks including regulatory, protein-protein interactions and signaling networks. He employs comprehensive biological networks for revealing the molecular mechanisms of complex diseases, identification of novel biomarkers and drug targets and eventually development of efficient treatment strategies.
Professor Mardinoglu has contributed to the creation of human tissue, subcellular and pathology atlas within the Swedish Human Protein Atlas program and cell atlas within the international Human Cell Atlas program. He has published around 100 research and review papers in different journals including Science, Cell Metabolism, Nature Communications, PNAS, Cell Reports, Molecular Systems Biology and EbioMedicine. He is also co-founder of three different biotech companies focusing on the development of novel drugs for fatty liver disease and different cancer types.
​
---
SENIOR RESEARCHERS
---
Dr. Cheng Zhang (Group Leader) @SciLifeLab
Email: [email protected]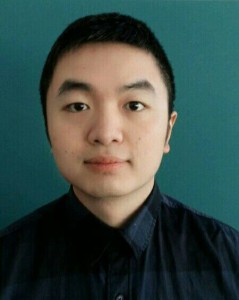 Dr. Cheng Zhang received his B.Sc. degree in Bioengineering and Ph.D. degree in Fermentative Engineering at Department of Biotechnology, East China University of Science and Technology (ECUST). He also studied in Systems and Synthetic Biology group in Chalmers University as a visiting student for two years during his Ph.D. period.
Dr. Cheng Zhang is an experienced systems biologist, and he has conducted the creation of human pathology atlas and contributed to both human cell atlas project within the Swedish Human Protein Atlas program and the cell atlas within the international Human Cell Atlas program. So far, he has published more than 30 research and review papers in different journals including Science, Cell, Cell Metabolism, PNAS, Nucleic Acids Research, Molecular Systems Biology and Metabolic Engineering. His main research interests including developing and expanding genome-scale metabolic models to other omics level, and applying them into clinic such as investigating the driving factors, biomarkers or potential therapeutic strategies for obesity, non-alcoholic fatty liver disease and hepatocellular carcinoma. His research resulted in the development of a few novel drugs for fatty liver disease and different cancer types.
---
POSTDOCTORAL FELLOWS 
---
Dr. Woonghee Kim @SciLifeLab
Email: [email protected]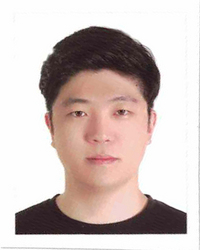 Dr. Woonghee Kim received his Ph.D. degree in Chemical biology at Life Sciences Department, Gwangju Institute of Science and Technology, South Korea. He researched drug discovery and development that find new drugs to diseases, such as cancer, diabetes, myocardial infarction, and chemically induced stem cell therapy. He participated in a number of projects that developing anti-cancer new drug via glycolytic enzyme inhibition. Here, in Mardinoglu lab at SciLifeLab, Sweden, he is working on PKL targeting new molecules to cure hepatocellular carcinoma (HCC) and non-alcoholic steatohepatitis ( NASH).
---
Dr. Xiangyu Li @SciLifeLab
Email: [email protected]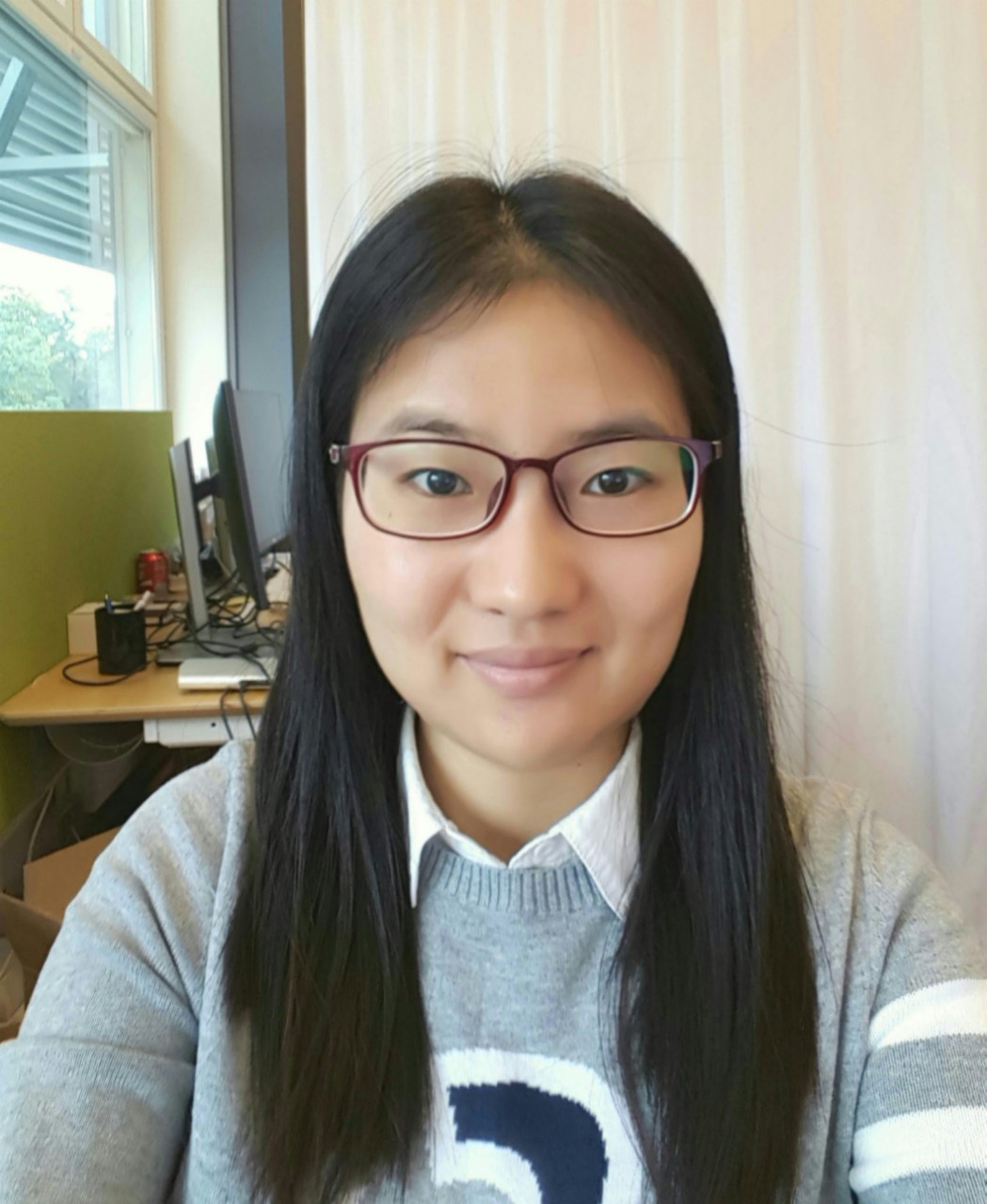 Dr. Xiangyu Li received her M.Sc. and Ph.D. in Bioinformatics from the Fujian Medical University, China. During her Ph.D. period, she focused on identifying metastasis and drug benefit predictive signatures at the individual level for caner patients and explored the genomic and epigenomic alternation of patients using the multi-omics data. She also developed a new algorithm of differential expression analysis for the small-scale cell line experiments. Currently, she is working on identifying classification signature for liver cancer based on metabolic difference.
---
Dr. Ozlem Altay @SciLifeLab
Email:[email protected]

Dr. Ozlem Altay, MD, Spec.,PhD is an expert in clinical microbiology and bioinformatics. Her main interest is to describe the functional signatures of the microbiota of metabolic diseases. Following university studies attempting molecular and phenotypic descriptions of clinical pathogens, she joined Mardinoglu's team for developing research studies to decipher the impact of microbiota on human health. She is expanding her expertise by using novel systems biology methodologies such as integrated networks, genome scale metabolic models and related multi-omics approaches.
---
Dr. Amalyn Nain @University of Gothenburg
Email: [email protected]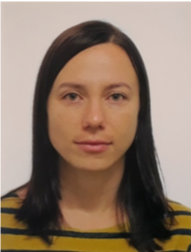 Dr. Amalyn obtained her bachelor in Chemistry from the University of Los Andes (Venezuela), and her Master degree on synthesis of Agrochemicals from the Federal University of Viçosa (Brazil). She completed her PhD in Organic Chemistry at the Federal University of Minas Gerais (Brazil) working in projects that involved the synthesis of a large series of new analogues with high medicinal potential resulting in a fascinating structure-activity relationship. She is a highly motivated researcher and passionate for the organic synthesis with emphasis on the synthesis of natural products and analogues, organometallics, virtual screening and evaluation of biological activities
---
Dr. Shazia Iqbal @Istanbul Medipol University
Email:[email protected]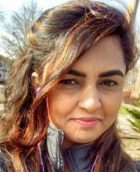 Dr. Shazia Iqbal obtained her BS degree in chemistry from university of Karachi, Pakistan. She completed her Ph.D. on Organic Chemistry at HEJ Research institute of Chemistry (ICCBS), university of Karachi, Karachi, Pakistan in April 2019. She worked on two key projects in her M.phil leading to Ph.D., in one, she developed synthetic strategies and prepared analogues of medicinally important scaffolds via regioselective metal catalyzed click reaction and their biological activity evaluation. Second project (USA), she worked on the syntheses of structurally diverse electrophilic benzofused exo- and endocyclic acyl sultam scaffolds via reaction pairing CAP/CP strategies and in vitro reactivity profiling studies using both 19F- and 1H-NMR spectroscopy. During her Ph.D., she has discussed her work in various national, international conferences and ACS meetings and was awarded with first prize for her poster presentation, held during November 4-6, 2018, "2nd International Symposium on Natural Products for the Future (ISNPF-2)". She was published her research work in international journals and some are in progress. She has got a wonderful experience during her PhD as a visiting research scholar at the University of Kansas, USA. Her areas of research include development of synthetic strategies to make small molecules as lead compounds, drug design and discovery, as well as medicinal chemistry. Recently, joined as postdoctoral fellow in GRG lab at the Istanbul Medipol University.
---
Dr. Ko Eun Shong @SciLifeLab
Email: [email protected]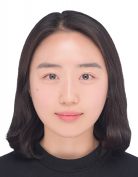 Ko Eun Shong received Ph.D. degree in Biomedical Science and Engineering Interdisciplinary Program at Korea Advanced Institution of Science and Technology (KAIST), South Korea. Her research focused on the role of adipose-derived serotonin in regulating energy metabolism and adipocyte remodeling. She is currently working as a post-doctoral researcher in this group.
---
Dr. Han Jin @SciLifeLab
Email: [email protected]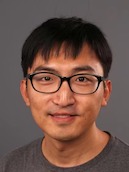 Dr. Han Jin received his Bachelor's degree from Tianjin University of Science and Technology (China) and Master's degree from Nankai University (China), both in Computer Science. After that, he visited the Helmholtz Centre for Infection Research (HZI) in Braunschweig, Germany for one year, and subsequently received his PhD degree from the Faculty of Health, Medicine and Life Sciences of Maastricht University, the Netherlands. His research interests focus on computational modelling of cardiovascular diseases. In carrying out above researches, he applies various omics technologies and computational approaches including multi-omics integration, single-cell sequencing, network analysis, machine learning, feature selection and drug repurposing, to understand the mechanism of atherosclerosis and to identify novel drug targets for cardiovascular diseases.
---
PHD STUDENTS
---
Muhammad Arif @SciLifeLab
Email: [email protected]
Personal Website: http://muharif.net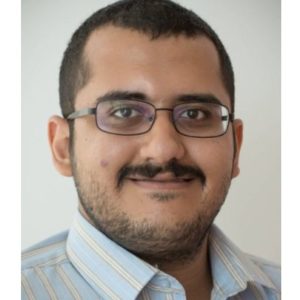 Muhammad Arif received his B.Sc. degree from Bandung Institute of Technology, Indonesia and completed his master degree at KTH Royal Institute of Technology. His interests are in the development and implementation of machine learning and network analysis methods in biological context. His PhD project is focusing on the use of systems biology to understand the underlying mechanism of cardiovascular disease (CVD). As part of his education and works, he is involved in multiple projects including single-cell transcriptional analysis, biological network (co-expression and regulatory network), multi-omics integration, metabolic modelling and proteomics analysis.

---
Simon Lam @King's College London
Email:[email protected]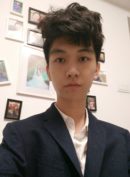 Simon Lam graduated from Gonville & Caius College, University of Cambridge with BA and MSc degrees in Natural Sciences (Biochemistry). He gained his research experience in bioinformatics while at the University of Birmingham, University of Cambridge, and Microsoft Research, Cambridge. His research contributions include developing predictive models to study modular interactions of trans-acyltransferase polyketide synthases, as well as generating an executable network to describe and predict whole-cell signalling in non-small-cell lung cancer in mice. Simon's research interests primarily include computational biology, big data in biology, and cancer biology. As a member of the Mardinoglu lab, he is using multi-omics approaches to construct molecular networks of human brain tissue.
---
Abdulahad Bayraktar @King's College London
Email:[email protected]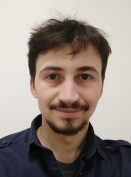 Abdulahad Bayraktar is a Molecular Biology and Genetics graduate from Middle East Technical University. Later, He received his MSc degree in Bioinformatics. During his MSc studies, he joined several research projects as a bioinformatician in the medical research centre at Istanbul Medipol University. Here he implemented and developed a variant discovery pipeline for rare disease diagnosis, which is being used for the diagnosis of hundreds of patients.
In the Mardinoglu Lab in King's College London, he works on the discovery of biomarkers for diagnosis and novel drug targets for effective treatment of Alzheimer's disease. He employs a systems biology approach assisted with machine learning (e.g. deep learning) in his research.
---
Hong Yang @SciLifeLab
Email:[email protected]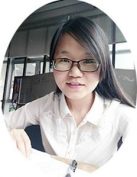 Hong Yang received her Bachelor's degree in Bioinformatics and Master's degree in Pharmaceutical Science from Chongqing University (China). Currently, her project is developing novel computational methods to integrate GEMs (genome-scale metabolic models) with other biological networks and then apply these approaches to get insights into the molecular mechanism of metabolic diseases.
---
Meng Yuan @SciLifeLab
Email:[email protected]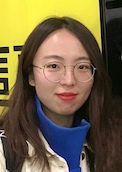 Meng Yuan graduated from The North University of China with B.Eng. in Biomedical Engineering and Tianjin Medical University with MSE. in Biomedical Engineering (Bioinformatics). She has been working on several projects including comorbidity symptom network analysis, drug repositioning, and nucleotide polymorphisms related to neurodegenerative diseases. In her doctoral study, she will conduct several research projects including molecular diagnosis, stratification of stomach cancer, and pathology atlas analysis.
---
Ali Kaynar @King's College London
Email:[email protected]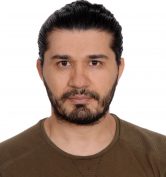 Ali Kaynar received a bachelor's degree in molecular cell biology and genetics from İstanbul Kültür University, Turkey. He also gained experience in the cell biology wet-lab. He did a master's degree in bioinformatics and systems biology at Gebze Technical University, Turkey. His research experience is about computational systems biology. He has been involved in the TÜBİTAK project to study neurodegenerative disease; analyzing omic-data with GEMs. In the Mardinoglu lab, Ali will be using a systems biology approach to understand the molecular mechanism of Glioblastoma disease.
---
Mengnan Shi @SciLifeLab
Email:
[email protected]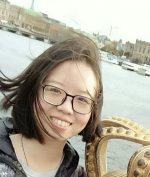 Mengnan Shi received her B.E degree in Biomedical Engineering at Central South University, China, and completed master degree in Molecular Technology in Life Science at KTH Royal Institute of Technology. Her research contributes to target-based drug discovery in NAFLD, including in silico drug discovery and in vitro drug screening. As a member of the Sysmedicine Lab in SciLifeLab, she is focusing on multi-omics data analysis as well as network analysis among tissues.
---
Xiya Song @SciLifeLab
Email:
[email protected]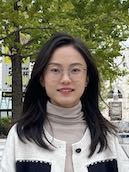 Xiya Song graduated from the China Agricultural University with a B.Sc degree in Biological Science. Then she received her M.Sc degree in Molecular Techniques in Life Science at KTH Royal Institute of Technology. She has experience in multiple fields of biomedical research, including tumour immunology and single-cell RNA-sequencing. In her master's thesis, she learned knowledge about systems biology and focused on eQTL-analysis and genomics analysis at Sysmedicine Group. In her doctoral study, she will analyse genomics data obtained from patients and identify potential pathogenic genetic alterations combined with the systems biology approach. The final aim is to discover potential drug targets and biomarkers.
---
RESEARCHERS
---
Shuqi Chen @SciLifeLab
Email: [email protected]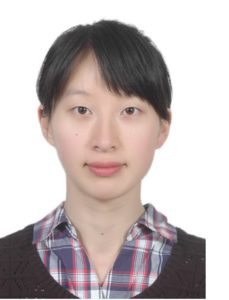 Shuqi Chen received her B.Sc.degree in biotechnology from Agricultural University of Hebei, China, and her master degree in conservation biology at Lund University, Sweden. With her comprehensive background, she is also skilled in RNA-Seq, metagenomics, and meta-transcriptomics data analysis. Her research interest is to understand diseases such as type 2 diabetes and obesity using systems biology approaches.
---
---
FORMER LAB MEMBERS
Dr. Battisti Umberto Maria
Dr. Chunxia Gao
Dr. Leticia Monjas
Dr. Josipa Matić
Dr. Anders Foller Füchtbauer
Dr. Alexandra Rodriguez Rivero
Dr. Munira Taj Muhammad
Stephen Doran
Mohamed Al Shobky
Mehmet Ozcan
Elyas Mohammadi
Feride Eren, Karolinska Institutet
Jung Tae Kim
Kajetan Juszczak
Rui Benfeitas, National Bioinformatic Infrastructure of Sweden (NBIS)
Alen Lovric, Karolinska University Hospital
Beste Turanli, Marmara University
Natasa Sikanic, Karolinska University Hospital
Dorines Rosario, Kings College London
Nadia Karimpour, Kings College London
Dr. Gholamreza Bidkhori, Kings College London
Dr. Sunjae Lee, Kings College London
Dr. Zhengtao Liu, Zhejiang University
Dr. Fady Akladios, Charles Sturt University, Australia
Ida Larsson, Uppsala University
Sumit Deshmukh, University of Skövde
Dr. Kemal Sanli, University of Gothenburg
Ezgi Elmas, Mugla Sitki Kocman University, Turkey
Azadeh  Mohammad Pour, King's College London
Baris Sadik, Bogazici University, Turkey
Christofer Boren, KTH – Royal Institute of Technology
Tim Kuijpers, Eindhoven University of Technology, Netherlands
Pisanu Buphamalai, KTH – Royal Institute of Technology
Dr. Bunjamin Memishi, Universidad Politecnica de Madrid
---
Group Photo