Assistant Professor Adil Mardinoglu (Group Leader)
Email: adilm@scilifelab.se; adilm@chalmers.se
Dr. Adil Mardinoglu is an expert in the field of Systems Biology and Bioinformatics. He received his Bachelor's degree from Istanbul Technical University, Turkey in Electronic and Telecommunication Engineering and his Ph.D. from Waterford Institute of Technology, Ireland in drug targeting applications. He worked as a postdoctoral researcher at Trinity College Dublin, Ireland and Chalmers University of Technology, Gothenburg, Sweden. His recent research activities include the generation of the context specific genome-scale metabolic models for healthy human cell-types e.g. adipocytes, hepatocytes and myocytes as well as certain types of cancer e.g. liver cancer. He employed the reconstructed comprehensive models for revealing the molecular mechanisms of obesity associated diseases as well as for discovery of the novel biomarkers and drug targets. He also reconstructed personalized and population based models for liver cancer patients in order to identify anticancer drug targets that can inhibit the growth of, or kill tumors.
---
SENIOR RESEARCHERS
---
Sunjae Lee, PhD
Email: sunjae.lee@scilifelab.se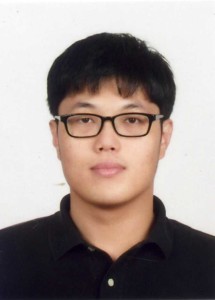 Dr. Sunaje Lee received his Ph. D. degree in Bioinformatics at the Department of Bio and Brain Engineering, Korea Advanced Institute of Science and Technology (KAIST), South Korea. During his PhD training course, he has participated in several research projects of bioinformatics and synthetic biology, including regulatory network reconstruction, metabolic regulome analysis, and synthetic ribosome binding site (RBS) design. His research interests covers developing network-based approaches to investigate dysregulated metabolism of human diseases. Here, in Mardinoglu lab at SciLifeLab, Sweden, he is working on developing integrative network approach, combining regulatory networks, signaling networks, and metabolic networks, to investigate driving factors of metabolic disorders, including obesity, insulin resistance, and hepatocellular carcinoma.
---
Cheng Zhang, PhD
Email: cheng.zhang@scilifelab.se
Dr. Cheng Zhang received his B.Sc. degree in Bioengineering and Ph.D. degree in Fermentative Engineering at Department of Biotechnology, East China University of Science and Technology (ECUST). He also studied in Systems and Synthetic Biology group in Chalmers University as a visiting student for two years during his Ph.D. period. Dr. Cheng Zhang is an experienced bioinformatician. He participated in a number of projects in bioinformatics and systems biology, and published several research and review papers in reputed journals. His main research interests including developing and expanding genome-scale metabolic models to other omics level, and applying them into clinic such as investigating the driving factors, biomarkers or potential therapeutic strategies for obesity, non-alcoholic fatty liver disease and hepatocellular carcinoma.
---
POSTDOCTORAL FELLOWS 
---
Gholamreza Bidkhori, PhD
Email: gholamreza.bidkhori@scilifelab.se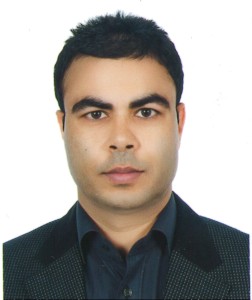 Dr. Gholamreza Bidkhori received his B.Sc. in Genetics from the University of Isfahan and his Ph.D. in Bioinformatics from the University of Tehran, Iran, where his research focused on Lung Cancer Systems Biology in 2013. He then worked as lecturer and researcher in the field of cancer modeling at the University of Tehran. After a post doc at VTT technical research center of Finland as a metabolic modeler, he joined sysmedicine lab in 2016. He is specialized in network reconstruction, Kinetic modeling and parameter estimation, constraint-based modeling, omics data analysis and integration of the data into the signaling, gene regulatory and metabolic networks.
---
Zhengtao Liu, PhD
Email: zhengtao.liu@scilifelab.se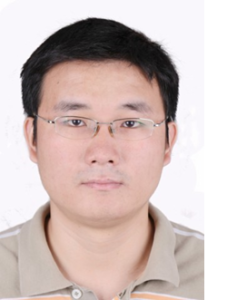 Dr. Zhengtao Liu received his B.S.M. degree in Clinical Medicine and Ph.D. degree in Surgery and Oncology at Guangxi Meidcal University (GXMU). He worked as a post-doc fellow and research assistant in Key Laboratory of Combined Multi-Organ Transplantation, Ministry of Public Health, Zhejiang University (ZJU). He participated in a number of national major projects on prevention and treatment of hepatocellular carcinoma (HCC). During his study and work he published several original and review paper related to non-alcoholic fatty liver disease (NAFLD), metabolic syndrome, and HCC. His main interests are the impact of lipid related genetic variations on HCC development. He is involved in constructing cellular and animal models to demonstrate mechanism of these genetic impacts on progress from NAFLD to HCC, and validate them in human cohort.
---
Rui Benfeitas, PhD
Email: rui.benfeitas@scilifelab.se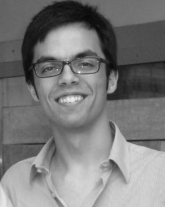 Dr. Rui Benfeitas received his B. Sc. in Biology from the University of Coimbra (Portugal), and a M. Sc. in Biochemistry from the University of Lisbon (Portugal). His Ph. D. in Computational Biology was carried both at the University of Coimbra and at the University of Lleida (Spain). During his graduate studies, he studied multiple defense mechanisms against oxidative stress using mathematical modeling, bioinformatics and biostatistics. He has also collaborated in Synthetic Biology projects. His work as a redox biologist has already resulted in several publications, seminars and conference communications. His work integrates metabolic networks with other biological networks including protein-protein interaction networks and regulatory networks. He is interested in studying the redox response cells and tissues under different clinical conditions.
---
Battisti Umberto Maria, PhD
Email: battisti.umberto@libero.it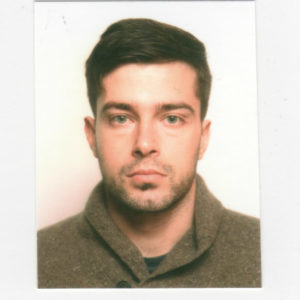 Dr. Battisti Umberto Maria received his B.M.Sc. in Chemistry and Pharmaceutical Sciences from the University of Modena and Reggio Emilia (Italy). His Ph. D. in Medicinal Chemistry was carried at the same university with several national and international PhD visiting fellowships. During his graduate studies, the main project was the development of new AMPA positive allosteric modulators. He worked as a postdoctoral researcher at University of Modena and Reggio Emilia (Italy), and Virginia Commonwealth University (USA). During the years he was involved in several areas, from CNS diseases to viral and parasitic  infections. His work as a medicinal chemist has already resulted in several publications, seminars and conference communications. His main research interests including drugs design employing classical medicinal chemistry approaches, the design of multi-steps synthetic strategies and stereoselective synthesis.
---
Fady Akladios, PhD
Email: fakladios@csu.edu.au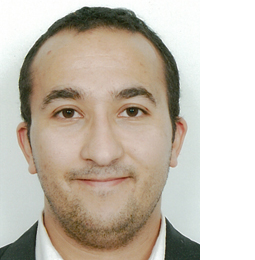 Dr. Fady Akladios, an Australian registered pharmacist, received his PhD in Medicinal Chemistry and Chemical Biology from Charles Sturt University (CSU), Australia. His PhD focused on induction of oxidative stress in cancer cells via novel therapeutic approaches targeting redox and metal homeostases. His main research interests are drug design and chemical synthesis of probes for selective perturbation of biological processes. Fady will be a member of the research team working on the design and synthesis of small molecules inhibitors of target enzymes playing critical role in regulation of cell metabolism.
---
Chunxia Gao, PhD
Email: chunxia.gao@chem.gu.se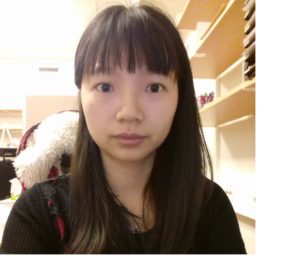 Dr. Chunxia Gao, a Chinese registered Pharmacist, recently completed her PhD degree in Chemistry from University of Gothenburg, Sweden. During her PhD studies, she was involved in several different projects and collaborated with various groups to develop anti-cancer inhibitors and antibiotics, which she applied computer-aided drug design approaches. Her work has already resulted in some potential inhibitors and publications. Chunxia will be a member of the research team working on designing small inhibitors that target enzymes involving in cell metabolism.
---
PHD STUDENT
---
Muhammad Arif, MSc
Email: muhammad.arif@scilifelab.se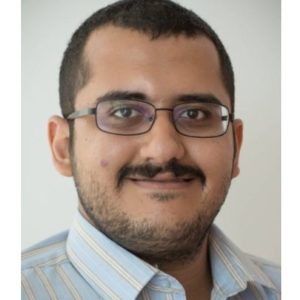 Muhammad Arif received his B.Sc. degree from Bandung Institute of Technology, Indonesia in Electrical Engineering and recently completed his master degree at KTH Royal Institute of Technology in the same area, focusing on network analysis and classification algorithm. His research interests are network theory, machine learning and high performance computing. He is currently working on identification of gene expression patterns through the use of integrated networks.
---
VISITING SCIENTISTS
---
---
Mohamed Al Shobky, MSc
Email: mohamed.g.shobky@scilifelab.se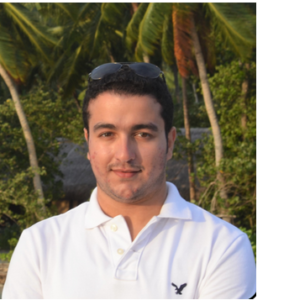 Mohamed Al Shobky is an Egyptian-registered Clinical Pharmacist received his B.Sc. degree in Clinical Pharmaceutical Science, Zagazig University, Egypt. Currently, he is an M.Sc. student of tumour biology programme with a major in Systems Biology at Skövde University. Within our research group, he is pursuing his master thesis working on the identification of novel anticancer drug targets utilising various systems biology approaches, under the Supervision of Dr. Adil Mardinoglu and Dr. Sunjae Lee.
---
Shuqi Chen
Email: shu7.chen1021@gmail.com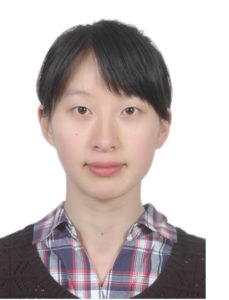 Shuqi Chen received her B.Sc.degree in biotechnology from Agricultural University of Hebei, China, and her master degree in conservation biology at Lund University, Sweden. With her comprehensive background, she is also skilled in RNA-Seq, metagenomics, and meta-transcriptomics data analysis. Her research interest is to understand diseases such as type 2 diabetes and obesity using systems biology approaches.
---
Beste Turanli
Email:beste.turanli@scilifelab.se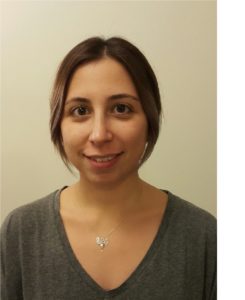 Beste Turanli received her B.Sc. from Ege University, Turkey and M.Sc. from Marmara University, Turkey in Bioengineering. Currently, she is a Ph.D. student in Bioengineering at Marmara University. Her Ph.D. thesis is focused on drug repositioning to uncover candidate anti-cancer drugs. She is mainly interested in integrating gene expression data with biomolecular networks to identify molecules that have potential functionality in diagnosis, prognosis, and treatment of human diseases. As a visiting Ph.D. student in our research group, she is pursuing her Ph.D.'s thesis working on metabolic model reconstruction for prostate cancer and drug target identification.
---
Feride Eren
Email:feridee.er@gmail.com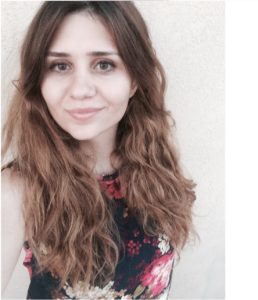 Feride Eren received her bachelor degree from Bogazici University in Chemical Engineering. Currently, she is a Medical Biotechnology MSc student at Kungliga Tekniska Högskolan. She joined our lab in 2017 January as a research intern.
Ida Larsson
Email: ida.larsson@scilifelab.se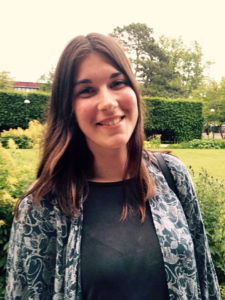 Ida Larsson have a B.Sc. in Biotechnology from KTH and is right now a M.Sc Student in Medical Biotechnology (KTH). Her master thesis is about glioblastoma and using a systems biology approach to finding potential drug targets.
---
RESEARCH SCIENTISTS
---
Natasa Sikanic
Email: natasa.sikanic@scilifelab.se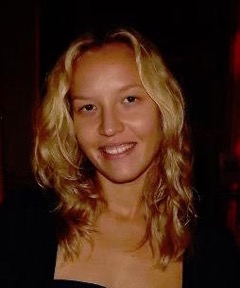 Natasa Sikanic is working as a research engineer and conducting drug and mammalian cell experiments, including cellular thermal shift assay (CETSA), drug screening, high throughput screening assay, cell transduction, and cell transfection.
Dorinês Rosário
Email: dorines.rosario@scilifelab.se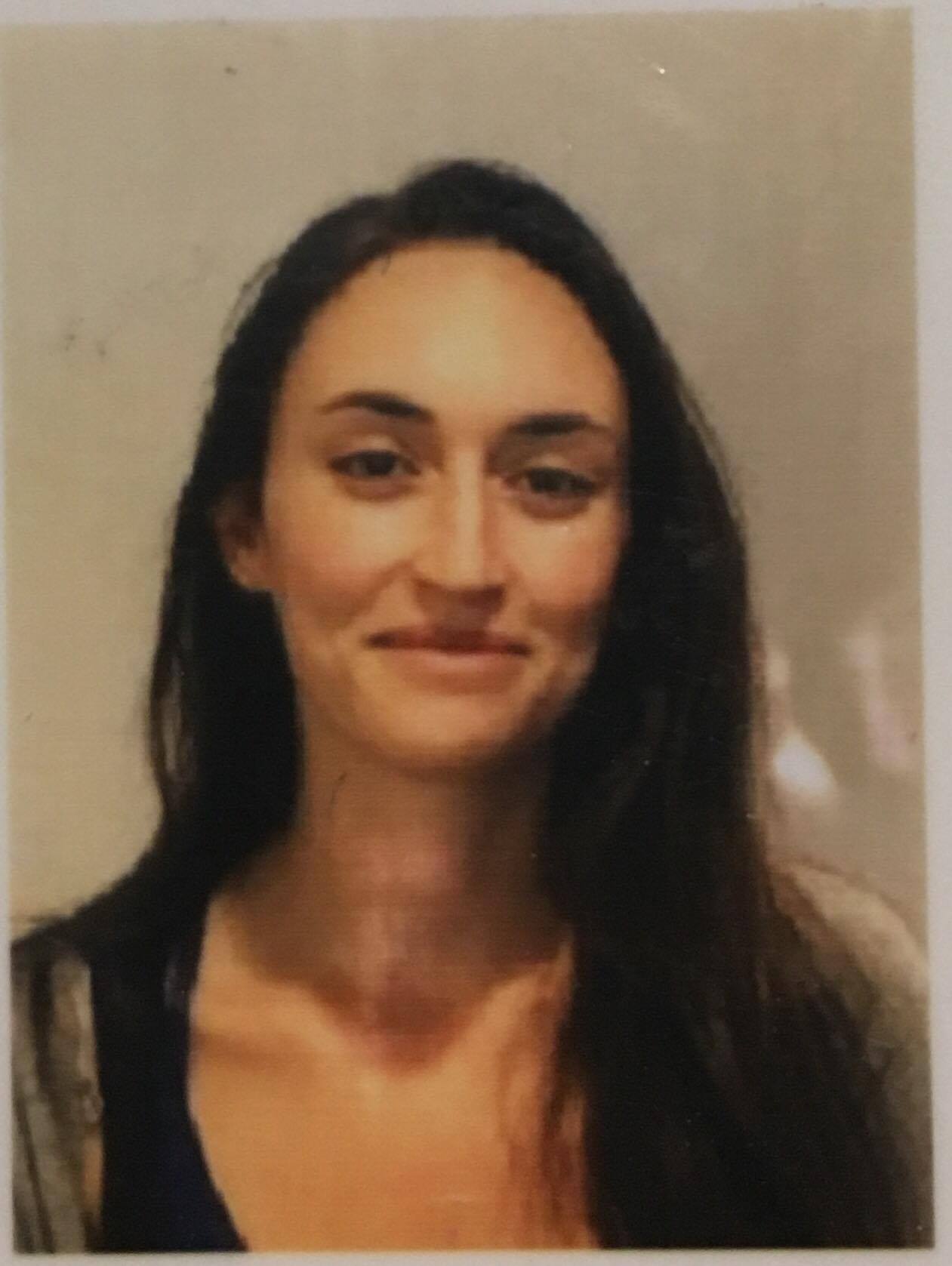 Dorinês Rosário received her B.Sc. in Nuclear Medicine from the School of Technology of Health of Lisbon, Portugal. Dorinês recently graduated from her M.Sc. in Molecular Techniques in Life Science, a collaboration between Karolinska Institute, KTH Royal Institute of Technology and Stockholm University, mainly focused in molecular biology and bioinformatics.
Integrating to our research group since her master thesis, where she reconstructed metabolic models to understand the contribution of gut microbiota in type 2 diabetes, Dorinês is working as a research engineer with interest in the role of gut microbiota in the host metabolism in the context of neurodegenerative disorders.
Alen Lovric, MSc
Email: alen.lovric@scilifelab.se

Alen Lovric received his M.Sc. degree in Environmental Health from Faculty of Medicine, University of Rijeka, Croatia. Currently, he is a M.Sc. student in Molecular Biotechnology program at Skövde University, involving areas of Molecular Biology, Biotechnology and Systems Biology. As part of our research group he is pursuing his master's thesis, working on T2D and integration of obtained metabolomics data with clinical and proteomics data under the supervision of Dr. Adil Mardinoglu and Dr. Cheng Zhang.
---
---
FORMER LAB MEMBERS
Sumit Deshmukh, University of Skövde, Sweden
Dr. Kemal Sanli, University of Gothenburg, Sweden
Ezgi Elmas, Mugla Sitki Kocman University, Turkey
Azadeh  Mohammad Pour, King's College London, United Kingdom
Baris Sadik, Bogazici University, Turkey
Christofer Boren, KTH – Royal Institute of Technology, Sweden
Tim Kuijpers, Eindhoven University of Technology, Netherlands
Pisanu Buphamalai, KTH – Royal Institute of Technology, Sweden
Dr. Bunjamin Memishi, Universidad Politecnica de Madrid
---
Group Photo
Christmas party@SciLifeLab, December 2016